GIVE for FOOD JUSTICE and PUBLIC SAFETY

---
We need to raise $5,000 to professionally prune our mature orchard and overgrown pine trees.
Every year we rely on the generous support from community organizations and volunteers. We are grateful especially to
City Fruit
for bringing incredible volunteers several times a year to help prune trees, train volunteers, and harvest our fruit to donate. We couldn't manage at all without them.
However with some of our trees reaching 50 years old, we are looking to hire additional professional arborists with large-scale equipment and chippers.
With this scale of pruning, we will increase the health of the fruit and amount of people we can feed.
By pruning back these old tall limbs the fruit our trees produce will be reachable and thus, less fruit will be wasted and more fruit will be harvested or donated to the
ACRS food bank
. When some of the fruit we grow isn't harvested and rots in the garden, it creates a nuisance for visitors and food for rats.
By cutting back old dead limbs and artistically shaping our trees, the garden will be safer and feel more welcoming to all.
According to our recent CPTED (Crime Prevention Through Environmental Design) analysis by
Seattle Neighborhood Group
, we need to provide clear sight-lines throughout the garden by bringing our overgrown trees to a more manageable size. This will increase natural surveillance and dissuade unwanted behaviors in the garden. We hope that with this professional pruning, the garden will look beautiful for years to come.
If you decide to donate to this important cause,
please type
Danny Woo Orchard Fund
under "I want my donation to be dedicated" on our donation page linked below.


Thank you for your support!
---
Powered by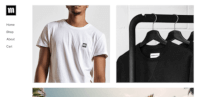 Create your own unique website with customizable templates.